What state was your fitness and health at prior to personal training? Describe your lifestyle habits, good or bad.
My fitness prior to training with Jam was pretty poor, and not at a level I was happy with for my age. I had started back into the gym and fitness routine after living overseas for 2 years and struggled to find the motivation to attend the group classes. I would attend the gym twice a week, and struggle deciding what classes to do despite the many options. It was at this point that I decided to see a PT and try to motivate myself to attend the gym regularly.
I thought my lifestyle habits were 'normal' at the time but have since realized that they were far from 'good'. While I had a normal balanced diet, I found my main downfall is drinking socially. I found myself drinking 4-5 times a week with flatmates and friends.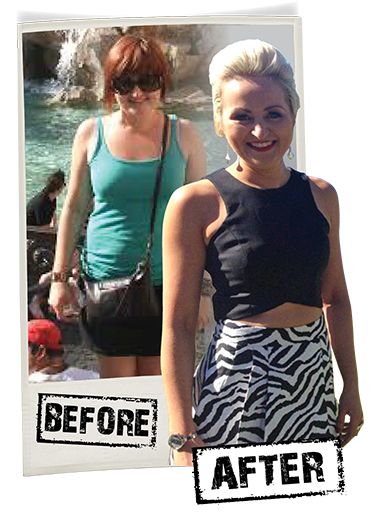 What aspects of our training do you enjoy the most? Talk about some of the effects boxing and weight-training has done for your fitness level.
Boxing has certainly improved my cardio and helps relieve stress that builds up from everyday life. I find it a great way to 'train' without the feeling of going through the motion or it feeling like a chore. The weight training has vastly improved my strength, and I am able to lift weights I never would have dreamed of when I started. The combination of both has led me to losing bodyfat and seeing muscle definition that I hadn't seen in years.
What are the biggest training and nutrition lessons you have learned over the course of personal training? How have they made a positive impact on your lifestyle?
Consistency is something that I struggled with when I started and still do to a degree. There's no 'overnight cure' and one solution isn't for everyone. Jam has supported me over the time giving me valuable information regarding my diet and my training, coming up with ways that suit my lifestyle.
What were some of the mental challenges you've faced in your fitness journey so far, and how did you overcome them?
I struggle with FOMO and find that I try to keep others happy. With this type of mindset, I find it difficult to say NO to people and am easily persuaded to make poor decisions especially when it comes to social outings. I find when I set my mind to something I can challenge myself to see the 'Challenge' through, but once it's finished I easily slip back to my bad habits. Over the years I have become better in this respect, but find that being strong/disciplined from the get go makes it a little easier.
Looking back at yourself in the last few years until now, what are the outer AND inner changes you've noticed and are happy about?
I am happy with where I am now, as I have become more consistent over the years, and now enjoy going to the gym up to 5 times a week. My body shape has certainly changed over the years I've been training with Jam, as I'm sure it will continue to in the future.
What were some of the mental challenges you've faced in your fitness journey so far, and how did you overcome them?
I would highly recommend Jam to anyone thinking about seeing a personal trainer no matter their fitness level. Jam's passion for training others is evident each session. He pushes you to strive for your best in an encouraging manner while still maintaining challenging workouts from week to week. Through keeping regular records of improvements, no matter how big or small, he analyses what works for each individual and what changes can be made to further improve and reach their goals. Whether it's their fitness level, diet or lifestyle, Jam is dedicated to his clients to see them become the best version of themselves and remain focused.

A certified Strength/Conditioning and Nutrition Coach based in Melbourne CBD, Jam Acero is one of the most passionate personal trainers in the industry.
Jam Acero
Director, Author and Speaker